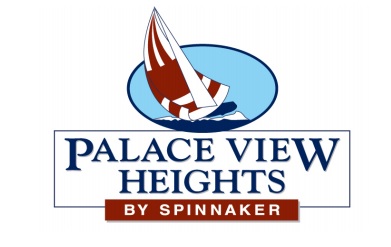 WELCOME TO PALACE VIEW HEIGHTS
As Owners and Guests of Palace View Heights, it is important to us that you find your accommodations pleasant and enjoyable. If there is anything that we can do to make your stay more comfortable, please do not hesitate to call your property management company, Southwind Management.
Our professional staff is always available to meet your needs and expectations. Please utilize this Guest Directory to better familiarize yourself with our services, important instructions, and helpful information about our area. We make every effort to keep these directories up to date, but there may be recent changes to information that have not yet been updated. We apologize in advance if you find discrepancies. If for any reason you require immediate attention, please contact our guest services staff at (417) 239-0133 (Opt #2 then Opt #1
We hope you return here again and again!
Enjoy your stay!
Sincerely,
The Management & Staff
Southwind Management Division
3706 W. 76 Country Blvd.
Branson, MO 65616
(417) 337-8116
(417) 334-4984 Fax
WE WOULD LIKE YOUR FEEDBACK
Click here to fill out your comment card.
All of us at Spinnaker Resorts have only one job to do: that is to provide you with the best vacation experience possible.
To help us achieve this goal, we ask that you provide us feedback regarding the services provided and the quality of the resort facilities.
Please take a minute to share your comments and suggestions by filling out your Comment Card found in this link.
ACTIVITIES STAFF
Operating hours are seasonal.
Dial (417) 239-0133 (Opt #2 then Opt #1)
ACTIVITIES SCHEDULE
AIR CONDITIONING & HEATING
Air conditioning systems are used in temperate climates and are most efficient when thermostats are set between 72-75 degrees for cooling and 68-72 degrees for heating. Constant adjusting of the thermostat will cause the system to malfunction. Please do not leave doors open if your air conditioning or heating system is on.
If your A/C is blowing hot air or is nonfunctional, please check the circuit breaker first, if that is not the problem then call Property Management at (417) 239-0133 (Opt #2 then Opt #1).
AIRLINES
American Airlines (800) 242-4444
Allegiant Air (702) 505-8888
Delta Airline (800) 221-1212
United Airlines (800) 241-6522
AIRPORT TRANSPORTATION
Springfield-Branson Gray Lines (417) 334-5463
ANNUAL ASSOCIATION FEES
Accounts Receivable (843) 341-9568
BRANSON INFORMATION
Chamber of Commerce (417) 334-4136
BRANSON TICKET DEALS
The convenience of an on-property, full-service ticket agency and at the discount you deserve!
Located in your Clubhouse, Branson Ticket Deals has the expertise to help make the most of your stay.
BUSINESS SERVICES/WI-FI
There is wireless access throughout the property at Palace View Heights Resort.
We also offer computer access at our Business Center in the Palace View Heights Clubhouse for your convenience.
If you are experiencing any difficulties accessing the Wi-Fi, please contact Ovation Technical Services at (877) 275-9444.
CAR PASSES
Car passes are provided for you at Check-in. Please display them at all times. Please note: for the safety of your vehicle we recommend that you park only in designated parking spots.
CHECK-OUT
Check-out time is 10:00 a.m. on the day of departure. Due to the time it takes to maintain and clean each villa, there can be no exceptions.
Late departures could result in additional charges. When checking out, please complete the following:
Place all dirty dishes in the dishwasher and start it
Remove all food from the refrigerator
Bag and remove all trash
Lock all windows and doors
Set the A/C to 75 degrees in the summer and Heat to 65 degrees in the winter
Make sure you have all your personal belongings
CHILDREN
Our resort is a great place for children! However, please remind children not to play in the parking areas, roadways, entrances or exit ways and to maintain appropriate quiet from 10:00 p.m. until 9:00 a.m.
Owners and/or Guests will be held responsible for the actions of their children.
CHILDREN AND FAMILY ACTIVITIES
Palace View Heights Resort offers family activities.
Please feel free to review the schedule of events and activities at the website.
COMMON AREAS
Please keep hallways, walkways, and common areas unobstructed. Do not hang or shake articles from doors, windows, balconies, or balcony railings.
COPY AND FAX SERVICE
Palace View Heights Front Desk (417) 239-0133 (Opt #2 then Opt #1)
Fax Number (417) 334-4984
Copies and facsimiles are available at the front desk for 50 cents per page, either to send or receive.
DAMAGE OR REMOVAL OF PROPERTY
Owners and or Guests will be held responsible for losses or damages to their villa.
Damage or theft costs will be charged directly to the occupant's account.
No property shall be removed from any villa; specifically, towels and blankets for the pool or lake use other than the blue and white towels in your villa specifically for use at the pools on resort property.
Pool towels are available in your villa for use at the resort's pools.  Please feel free to wash and reuse pool towels, or call the Front Desk for an exchange.
EMERGENCY SERVICES
Any maintenance issue, such as HVAC, water, sewer or electrical problems, please call (417) 239-0133 (Opt #2 then Opt #1) and a maintenance technician will come by to assist you.
After hours calls are responded to by on-call personnel as timely a manner as possible.
GOLF
We are pleased to help you with your golf reservations for many area courses.
In addition, there are many afternoon specials and seasonal promotions offered by courses which are not published in advance.
You may call our Branson Ticket Deals at (417) 239-0133 (Opt #2 then Opt #1) or contact the courses directly.
GRILLS
Local fire codes do not permit grills on the patios or balconies of any villa.
There are gas grills located on the property for your use.
Please clean the grill areas up after each use to ensure the enjoyment of the next Guest.
Please exercise the same caution as you would at home.
HEALTH & FITNESS FACILITIES
Access to our fitness equipment at Palace View Heights Resort is available to you during your stay.
We have treadmills, stationary bikes, elliptical machines and weights.
HOUSEKEEPING & HOUSEHOLD SUPPLIES
We have provided adequate towels and bed linens for your stay and a starter kit of soap and paper products for your convenience. Additional supplies are Guests' and Owners' responsibilities.
All villas at Palace View Heights have a washer and dryer for your use.
Please do not hang or shake clothing or towels from balconies.
Daily or mid-week linen/towel exchange is available if arranged in advance and is an additional charge to the Guest.
Should you require additional linens, blankets, or towels, or have Housekeeping needs, please call (417) 239-0133 (Opt #2 then Opt #1).
ADDITIONAL HOUSEKEEPING
Should you want additional housekeeping during your stay with us, we offer the following:
Services
1 BD
2 BD
Full Maid Service
w/Linen Exchange
$65/day
$85/day
Linen & Towel Exchange
– drop off only
$15/day
$15/day
Linen or Towel Exchange
– drop off only
$15/day
$15/day
Please submit your request to the Front Desk at the resort 24 hours prior to the requested day of service.
Payment will be due at the time of your request. Please note that these services are scheduled between 10:30 a.m. – 1:30 p.m. only.
When making your request, please specify your choice of time for the service.
HOUSEKEEPING NOTES TO GUESTS
The Owners of Palace View Heights Resort are pleased to welcome you and ask that you do the following to keep your "home away from home" beautiful for all to enjoy.
Please do not put hot pans or bleach bottles on the kitchen countertop.
If you spill something, please clean it right away.
If you cannot get the spot out, please call Housekeeping at (417) 239-0133 (Opt #2 then Opt #1).
Please do not lean golf clubs against the interior walls so as not to damage the walls.
Please leave dirty or muddy shoes at the entrance to your villa.
Please ask children (of all ages) to keep shoes off furniture and bedding.
IMPORTANT PHONE NUMBERS
Southwind Management Division          (417) 239-0133 (Opt #2 then Opt #1)
Owner Services/Reservations               (877) 842-3201
Association Fees                                    (843) 341-9568
Branson Rental Program                        (866) 540-5572
INTERNET ACCESS
There is wireless access throughout the Palace View Heights property.
IN-UNIT BATH/SPA
Please be sure the water level is at least 4 inches above the water jet holes before starting. Most models are equipped with an on/off switch (located next to the air control on top of the Bath/Spa). Press the on/off switch to turn on the whirlpool action, and then press again to turn off. The switch is not electrical and cannot shock you. Please clean off suntan oil before use and do not use bath oils, bubble bath, or bath salts in the Bath/Spa.
KEYS
Two keys are provided at Check-In.
If you need a replacement you may obtain one at the Front Desk.
Please be aware that the key cards utilize a magnetic strip. Keep the keys away from other magnetic strips, such as credit cards, etc.
Sometimes the contact between two magnetic strips will deactivate the cards.
KEY RETURN
Upon your departure, please leave your keys on the kitchen counter and place the departure door hanger on the outside of the front door.
The departure door hanger alerts our housekeeping contractors that the unit has been vacated and they can access the unit to commence the departure clean.
Please also refer to the Check-Out section of the Guest Information.
LOCKOUT
If you lock yourself out, please go to the Front Desk for assistance or call Property Management at (417) 239-0133 (Opt #2 then Opt #1) after hours.
LOST & FOUND
For items either lost or found, please call the Front Desk at (417) 239-0133 (Opt #2 then Opt #1) for assistance. Items will be held for 14 days prior to being donated to a charitable organization or discarded.
MAIL SERVICE
Daily outgoing mail/parcels may be dropped at the Front Desk by 9:00 a.m. to go out the same day. Outgoing mail dropped off after 9:00 a.m. will go out the following day. If receiving mail or parcels, please direct the sender to the address items as follows:
Mailing Address for FedEx/UPS/US Mail:
Southwind Management
Attn: Name & Villa #
700 Blue Meadows Road
Branson, MO 65616
MAINTENANCE SERVICE
Dial (417) 239-0133 (Opt #2 then Opt #1)
MAINTENANCE SERVICE REQUESTS
In an effort to help us maintain the highest level of quality, we ask that you notify our Maintenance Department of any item(s) needing immediate attention by calling the Front Desk at (417) 239-0133 (Opt #2 then Opt #1).
For maintenance item(s) found that you would prefer handled after our departure, please complete a Villa Maintenance Request form and turn it in at the Front Desk on departure day so that we may address these item(s) promptly for the next Guest.
We thank you for your help.
OCCUPANCY
The maximum number of occupants per villa are as follows:
1 Bedroom Villa:  4 persons
2 Bedroom Villa: 8 persons
3 Bedroom Villa: 12 persons
Please Note: Exceeding the maximum number of occupants will result in requesting the excess occupants to depart from the villa immediately.
PERSONAL SAFETY & SAFEGUARDING VALUABLES
Please exercise the same caution on your vacation as you would elsewhere.
We encourage you not to leave valuables in your car and to always lock the door(s) to your villa whether you are in or away.
Always verify who is at your door before allowing access.
If you feel uncomfortable, call Property Management at Dial (417) 239-0133 (Opt #2 then Opt #1) for assistance in verification of the visitor.
Neither Southwind Management Division nor your Owner's Association are responsible for personal articles.
Lost or stolen items should be reported to the Property Management at Dial (417) 239-0133 (Opt #2 then Opt #1) or call the local Sheriff's Department at (417) 334-1085.
PETS AND PESTS
For the convenience of other Guests and in an effort to help us provide accommodation free of dander and possible pests, no pets are permitted in the villas or on the resort property at any time.
A $150 fine plus a deep cleaning fee of $65 will be assessed if a pet is found within your villa and immediate removal of the pet will be required.
There are many pet lodging facilities in Branson that are available for your convenience.
Please contact the Front Desk for additional information Dial (417) 239-0133 (OPT #2 then OPT #1).
POST OFFICE
Located in Old Downtown Branson
20 S. Commercial Street
Branson, MO 65616
(800) 275-8777
MAIL DROP OFF
Branson Bank
3285 Falls Pkwy
Branson, MO 65616
(417) 334-9696
RESERVATIONS & RENTALS
If you are interested in putting your villa on the rental market, or if you are interested in staying at another one of our properties, please call our Reservations Department at (877) 842-3201.
RVs/TRAILERS/BOATS
Recreational vehicles, trailers and boats are NOT permitted to occupy any parking space or to park on resort property.
Please contact the Front Desk at (Opt #2 then Opt #1) for more information on vehicle and trailer storage options available locally.
SMOKING POLICY
No Owner, family member, tenant, resident, Guest, business invitee, or visitor shall smoke cigarettes, cigars or any other tobacco product within the vacation villa.
Smoking will be permitted in designated smoking areas only.
If found that the Owner or Guest has violated this policy, a fine of $150.00 for a professional cleaning of the villa will be charged to the Owner and/or Guest who is registered at the Resort.
If the next occupant of this villa must be relocated due to the smoke smell, the previous occupant will also be charged for any additional fees that may be incurred during the relocation.
SWIMMING POOLS
Pool hours are from 8:00 a.m. to 11:00 p.m.
Pool towels are available poolside and in your villa for your convenience.
Please follow all posted rules. There is no lifeguard on duty; you are swimming at your own risk.
Adult supervision is required for all children.
There is no glass permitted in the pool area.
Please have non-potty-trained children use swim diapers. Even bathing suits with the diaper sewn in tend to stretch out at the legs allowing leakage. The most common cause of fecal contamination in pools is from young children not properly dressed for swimming.
If contaminated, Missouri State health and safety rules require that the pool must be shut down for a set period of time.
TELEPHONE DIALING INSTRUCTIONS
Local Calls – Dial Local Number
Long Distance Call – Dial 1 + Area Code + Number
TRASH
Please keep all garbage in plastic bags. Please place all trash in the designated area the night before your departure.
Trash receptacles are located on the 1st floor and trash chutes are located near the elevators.
WEATHER
Consult the weather channel or local networks for area weather updates.
RESORT MAP
CINEMAS
Branson Meadows Cinemas (417) 332-2884
Elite Cinema III (417) 335-3533 or (800) 419-4832
IMAX Entertainment Complex (417) 335-4832 or (800)419-4832
FAMILY ATTRACTIONS
Please contact our ticket department in the Palace View Lobby.
50 Adventure Castle Of Chaos
Bonnie Brook Home and Museum
The Butterfly Palace and Rainforest Adventure
The Branson Coaster
Beyond the Lens
Big Air
Branson History Museum
Branson's Promised Land ZOO
Branson Segway and Adventure Center Bigfoot on the Strip
Dinosaur Museum
Fritz's Adventure
Grand Country Fun Spot
Wonder Works
GOLF
Please contact our ticket department in the Palace View Lobby.
Branson Hills Golf Club
Buffalo Ridge Springs Golf Course
Branson: Don Gardner Golf Course
Holiday Hills Resort and Golf Club
Ledgestone Golf Club
Pointe Royale Golf Course
Thousand Hills Golf Resort
ZIP LINES
Please contact our ticket department in the Palace View Lobby.
Adventure Zip lines of Branson
Branson Zipline at Wolfe Mountain
Deer Run Indian Point Zipline
Parakeet Pete's Waterfront Zipline
PARKS/RECREATIONAL AREAS
Please contact our ticket department in the Palace View Lobby.
Dewey Short Visitor Center
Dogwood Canyon Nature Park
Roaring River Hatchery
Table Rock State Park
PUBLIC PARKS
There are 14 well-maintained public recreation parks around the city for all to enjoy.
Here are a few recommendations:
Alexander Park: 5.7 Acres - this popular park, located near Lake Taneycomo off Hawthorn Street, features two youth ball fields, a tennis court, a playground and a pavilion with picnic tables. Youth baseball, softball and soccer games are frequently played at this park. Public restrooms are also available.
Branson RecPlex: 42 Acres - a 44,000 square foot recreation center featuring two gymnasiums, a fitness center, aerobic and exercise rooms, indoor track, locker rooms, community rooms, game room, concession area and offices. Outside the recreation center, a 12,000 square foot aquatics center features a zero-depth entry leisure pool, water slides, lap lanes, diving well and shaded picnic area. Other outdoor facilities will include four baseball fields in a cloverleaf design with a concession building, soccer fields, pavilions, a two-mile walking trail and a playground.
Stockstill Park: 62 Acres - This very popular park is a hub of activities for adults and children alike. The park, which sits along Roark Creek, hosts softball and tennis leagues for all ages on its two softball fields and six tennis courts. Two large children's playgrounds can be found crawling with kids most of the time. Throughout the park, four separate covered pavilions are a popular community place for a family picnics. A lighted soccer field and our newest feature, a skate park, can also be found in this 62
RESTAURANTS
| | |
| --- | --- |
| Fine Dining and Steakhouses: | |
| Charlie's Steak Ribs and Ale | (417) 334-6090 |
| Chateau Grille | (417) 334-1161 |
| Keeter Center Restaurant | (417) 239-1900 |
| Longhorn Steakhouse | (417) 239-0881 |
| Montana Mikes Steakhouse | (417) 334-2766 |
| Saltgrass Steakhouse | (417) 334-0325 |
| | |
| American Restaurants and Buffets: | |
| Black Oak Grill | (417) 239-0063 |
| Cakes & Creams | (417) 334-4929 |
| Cracker Barrel | (417) 335-3003 |
| Grand Country Buffet | (417) 335-2434 |
| Golden Corral | (417) 336-6297 |
| McFarlains Restaurant | (417) 336-4680 |
| Mel's Hard Luck Dinner | (417) 332-0150 |
| | |
| Asian: | |
| Hong Kong Buffet | (417) 334-2727 |
| Indian Clay Oven | (417) 937-0044 |
| MoMo's | (417) 320-6125 |
| Panda House | (417) 335-2770 |
| Shogun Japanese Steakhouse and Sushi | (417} 332-0260 |
| | |
| Thai Thai Cuisine | (417) 334-9070 |
| | |
| Bar-B-Que: | |
| Big D's BBQ | (417) 849-0921 |
| Danna's BBQ and Burger Shop | (417) 272-1945 |
| Famous Dave's Bar-B-Q | (417) 334-4858 |
| | |
| Italian and Pizza: | |
| Florentina's Italian Ristorante | (417) 337-9882 |
| Godfather's Pizza | (417) 332-1001 |
| Olive Garden | (417) 337-5811 |
| Pizza World | (417) 337-7778 |
LIBRARIES
Taneyhills Community Library - Two blocks south of Highway 76, directly behind the Presbyterian Church in downtown Branson.                     (417) 334-1418
MUSEUMS
| | |
| --- | --- |
| College of the Ozarks Museum  (The Ralph Foster Museum - Edward Mill) | (417) 334-6411 |
| Hollywood Wax Museum | (417) 337-8277 |
| Titanic - World's Largest Museum Attraction | (417) 334-9500 |
| Toy Museum | (417) 332-1499 |
| Branson Auto & Farm Museum | (417) 335-2600 |
| Veteran's Memorial Museum | (417) 336-2300 |
SHOPPING
| | |
| --- | --- |
| Grand Village | (417) 336-4300 |
| Tanger Factory Outlet Center | (417) 337-9328 |
| Branson Landing | (417) 239-3002 |
LOCAL WILDLIFE
OPOSSUMS: Take a good look at the cat in the field, because chances are, it's not a cat, but an opossum. Opossums look like large rodents and are just as crafty. Not an animal you want to encounter close up. You have probably heard of "playing possum." It means pretending to be dead, asleep, ill or unaware. When a possum is cornered or scared, it will sometimes fall over and its tongue will hang out of its mouth so that it appears to be dead. Possums are not actually playing at all. When faced with a threat, they go into a brief nervous shock, or faint. This response apparently works because, when opossums "play dead" many predators lose interest. The possum usually wakes up in a minute or so and heads for cover.
CICADA KILLERS: No, they are not dangerous wasps, but actually they are known as " The Cicada Killer." This wasp ranks most formidable in appearance of any wasp in the state, It is an exceptionally large species, often exceeding 1.5 inches in length, Nests are dug in open areas such as lawns and pastures, usually in aggregations. Walking by a host of these wasps will cause no reaction, but always be respectful; if you provoke them, they will return the favor.
ARMADILLOS: These strange looking animals are not indigenous to Missouri, but have taken hold and are here to stay. Most people have not seen a live armadillo, as they are known to sleep upside down on the road. These funny adaptations of nature startle easy and jump when frightened, thus it is dangerous for them when they wander under a vehicle on the road.


*All images courtesy of Missouri Department of Conservation
CONNECT TO SPINNAKER RESORT'S FREE WI-FI
There is wireless access throughout the Palace View Heights Property.
WIRELESS INTERNET CONNECTING AND TROUBLESHOOTING GUIDE
Connect to Wi-Fi on your iPhone, iPad, or Mac
From your Home screen, go to Settings > Wi-Fi.
Turn on Wi-Fi. Your device will automatically search for available Wi-Fi networks.
Tap the name of the Wi-Fi network that you want to join. Before you can join the network, you might be asked to enter the network's password or agree to terms and conditions.
Connect to Wi-Fi networks on your Android device
To use Wi-Fi the way you want, you can change how and when your phone connects.
When you have Wi-Fi turned on, your phone automatically connects to nearby Wi-Fi networks you've connected to before. You can also set your phone to automatically turn on Wi-Fi near saved networks.
Turn on & connect
Swipe down from the top of the screen.
Touch and hold Wi-Fi .
Turn on Use Wi-Fi.
Tap a listed network. (Networks that require a password have a Lock .)
Tip: After you connect, the network is "Saved." When your phone is near and Wi-Fi is on, your phone automatically connects to this network.
Connect to a Wi-Fi network to Windows 
Select the Network icon on the taskbar. The icon that appears depends on your current connection state. If you don't see one of the network icons (or a similar one) shown in the following image, select the Up arrow to see if it appears there.
Choose the Wi-Fi network you want, then select Connect.
Type the network password, and then select Next.
BRANSON TICKET DEALS
The convenience of an on-property, full-service ticket agency and at the discount you deserve!
Located in your Clubhouse, Branson Ticket Deals has the expertise to help make the most of your stay.
Check out these recommended shows and attractions for a great vacation experience!
Click on any show to order your tickets!